(Digging, Producing, Refining, Tanking & Transporting)
Additives & Treatments, for Gas & Crude Oil Fields
Since Gas and oil producing is one of the important and major industries in our plant, so we started 25 years ago in cooperate with the petroleum companies and research centers. It was the first time in middle east that one of its factories start producing such products with its own technology; it is our honor to be the first always. 
We succeeded to perform a complete line of additives and treatments, for gas and crude Oil field and production sequences. It is high grade products, with a great performance, and in a high concentration forms. All of our products are modifiable and adjustable according to the applications and different requirements.
Of course as we always do, we take care greatly about our environment, so we don't use environmentally harmful chemicals as possible, also we prefer to depend only on organic components in our formulations and reactions, and this is to produce highly biodegradable end products, with excellent efficiency in a high concentration forms.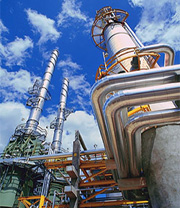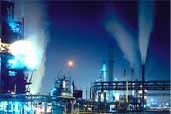 Our wide products range covers most of the entire different main and specific needs for the gas and crude oil field and production sequences, some products that may be needed in gas and oil fields; you will find it in mentioned related categories, please refer for it. Also we support our clients with different services that are needed for full satisfaction cooperation.Our products are always under development, and this is one of our main rules.